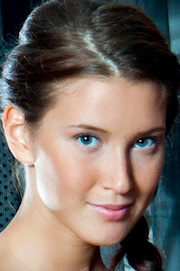 Kira J biography:
Kira J was born in 1990 in the Russian Federation and was first seen in an adult magazine as a hot teen in 2009. This stunning brunette with green eyes will certainly get you hard quickly as you view all the ways she can spread those long stunning legs and imagine them being wrapped around you as you trust your hard cock deep into her cushy shaved pussy. Her firm medium boobs and tight ass along with her slender athletic build sure helps make your dick come to attention.
Kira J also known as Kira Joy and Kira C loves adventure such as walking in the woods as well as listening to the guitar being played. Her fans love her all natural attitude that shines through in her erotic pictures and nude videos, not to mention her almost shy or mysterious demeanor. As soon as you see this five feet seven-inch brunette goddess you are going to want to spend as much time with her as possible. She is truly a dream come true. Whether she is posing alone, masturbating, or with other nude girls, your cock will explode. You will recognize her in a few lez scenes with other hot babes in sexy photos including Paloma B, Anelie A, Liv A, Augusta Crystal, Viva B, Ilze A, Taini A, Alexandra D, Feeona A, Jaime A, Zelda B, Demetra A, and Dakota A.
At nude-gals.com, we fell in love with Kira J and knew at once that you would want to see this nude girl. She is one of those sexy girls that you cannot get out of your mind and when you think of her, your dick rises to the occasion at once. If you enjoy her galleries, give her a rating and let her know. This will encourage more nude pics and sexy photos.
People that viewed this model also viewed: