Oh no?
These two words are popping bubbles in your mind as soon as u realise you are having your period. "Damn", your boyfriend is coming home from a business trip. He told you, he missed you so much while having phone sex with him some hours ago.
Good News!
Oh, well! I've got good news for you all…
Life is too short for not having sex fo a whole week. Period is a natural, but come on, so does SEX. Many couples consider it a taboo, but is it? We all know and realise the cons… but what about the pros? So let's start and who knows, at the end of this day, period sex will be no more a pain in our sexy ass.
A. Horny FUCKtors
The flow of the blood? More likely the flow of the turn on. Its not a mental horniness, when your pussy asks for it, it's just a physical thing based on your hormone levels. Testosterone and estrogen intensify our sexual stimulation. We tend to get wetter faster and have more passion. 
B. Approval Fucktors
Your guy is in to it, hooray!! Just light some essence candles or keep the lights down low. Keep your sexy toys in a drawer , just remember to use a red colourful condom. What a great helper that is..
C. Benefit Fucktors
Remember, it's not regular sex, it's something we're supposed not to do, that alone its stimulating. You already having your period, you don't have to hold back, it's a liberating feeling, both for your reddish pussy and your boyfriend's scary dick. Even your orgasms are way more powerful those sticky days. The contractions your vagina makes can surely keep a great hard on, while the chosen one is inside you. And when the happy – horny minutes are off, crumps and aching are smoothen, muscles are loosen, oh such a great feeling! There you go lusty achy ladies, you have just found the most natural pain killer for your freaky period days.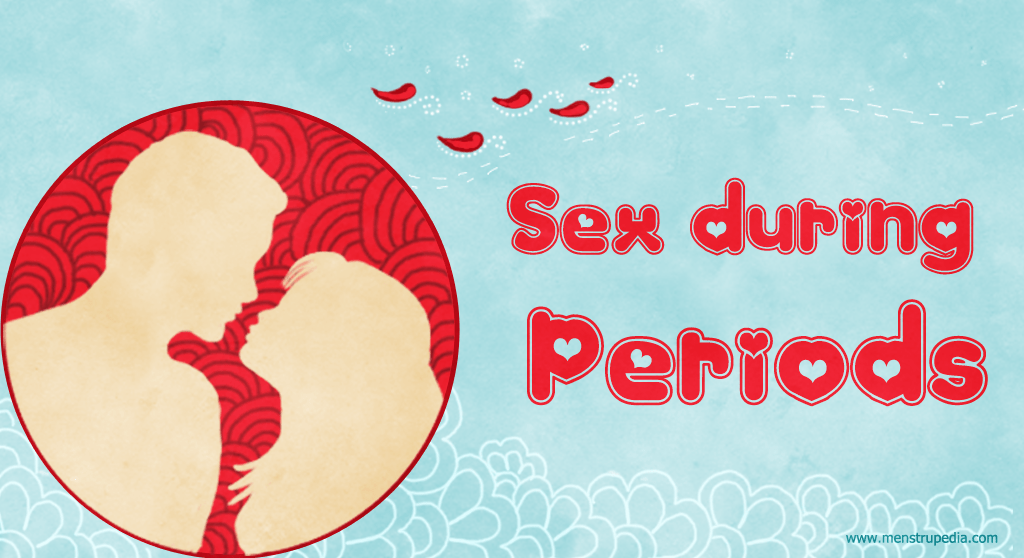 D. Mess Fucktors
Heavy bleeder or not, the only thing that counts is a great fuck. So, a big red or black towel will be a perfect choice. There is always the shower, but personally i don't want to see the glow of blood running through it. But then again it's your call. Lay back and stick to the missionary position, that can temporarily reduce the flow and the penetration pain. You can also use a soft formed menstrual cup, (not a reusable though), a diaphragm or a sponge to reduce the flow. So long with the messy stuff?
Conclusion
Enough of talking, time for action, or even better a "dirty" action. Let's try out, the way our naughty pussies can have an extra enjoyment throughout a year!
"Been there, done that!"