Top 5 VR Headsets for Watching Porn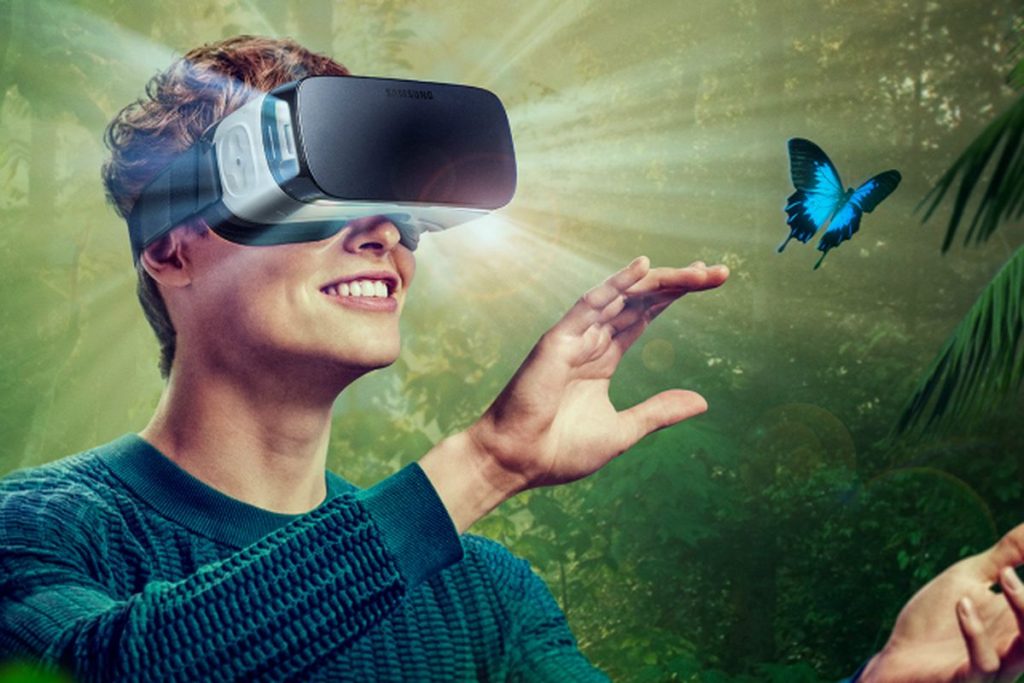 Do you enjoy some alone time watching porn and are willing to enhance the experience? Then why not take it to the next level by acquiring some VR gear? VR porn is still growing, but it can offer an immersion that gets you as close to the real deal as possible.Similar to today's every day porn, there is a vast variety to cover many tastes and kinks, though we all would venture in the VR Porn territory for different reasons. Our goal here however is not to go in for a blind taste, but to do it right and get the most out of the Virtual Reality Porn sexperience. It all starts with jumping on board and getting your own VR headset. The Virtual world awaits and it's great, make no mistake about it.
What matters now is adjusting your needs and expectations and matching your VR headset accordingly. If living the experience in depth and detail matters to you it is only natural that you want to be selective in your purchase. Ranging in prices and designs, there are a number of VR gears that can grant you the pleasure of experiencing VR porn in your own leisure. So here are the Top 5 VR Headsets for Watching Porn available at the moment.
1. Samsung Gear VR
First and foremost on our list, the Samsung Gear VR is an easy and approachable solution. All it takes is a Samsung gadget, $95 and you are good to go. With a viewing angle of 101-degree window, it grants you a seamless experience, vivid colors, and adjusts on your head with a strap to stay firmly in place. It goes without saying that the gear is used in conjunction with other Samsung products: Galaxy S7, S7 Edge, Note 5, S6, S6 Edge, S6 Edge+. Later device versions also support the VR headset but it is advised that you confirm with Samsung their compatibility.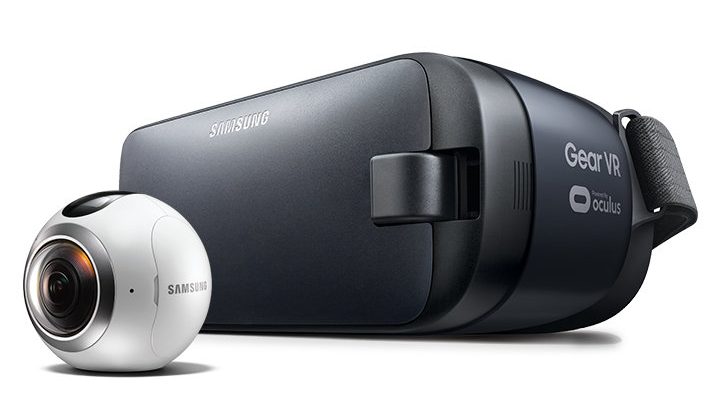 2. Google Cardboard
On a first glance this headset might look like it is just a cardboard cutout with lenses as some would argue, however let's look at the facts. This is for many people a perfect opportunity to join in on the VR world for the first time without any considerable cost. The Google Cardboard made its appearance in 2014, and at the mere cost of $15, it is as simple and easy to use as it gets. All you have to do is slide your smartphone in it and enjoy. It may not be as polished as the Samsung VR Gear, but it offers the best opportunity for you to get a taste of VR porn. Caution is advised though, since it is after all not made of liquid resistant material.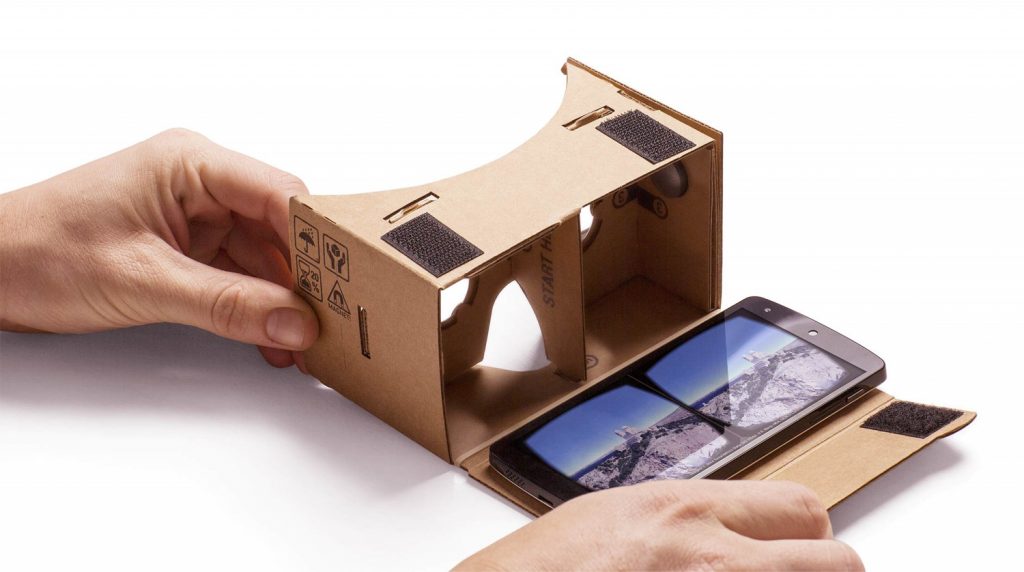 3. Oculus Rift
The Oculus Rift is one of the most prominent and well known VR headsets that promises an all around amazing exploration of the erotic Virtual Reality. You can relax comfortably and enter the scene of your choosing while forgetting all about your surroundings. The experience becomes even more engaging with the constellation tracking mechanic of the Oculus Rift which responds to your head movements. Accompanied by the built-in audio of the headset, the moment really comes to life. Aside from its comforts, the Oculus Rift boasts an astounding 2160 x 1200 resolution at 223 million pixels / second that will get your adrenaline pumping throughout each ride. Now as you would already expect from a gadget of this caliber, the cost is a fitting $599.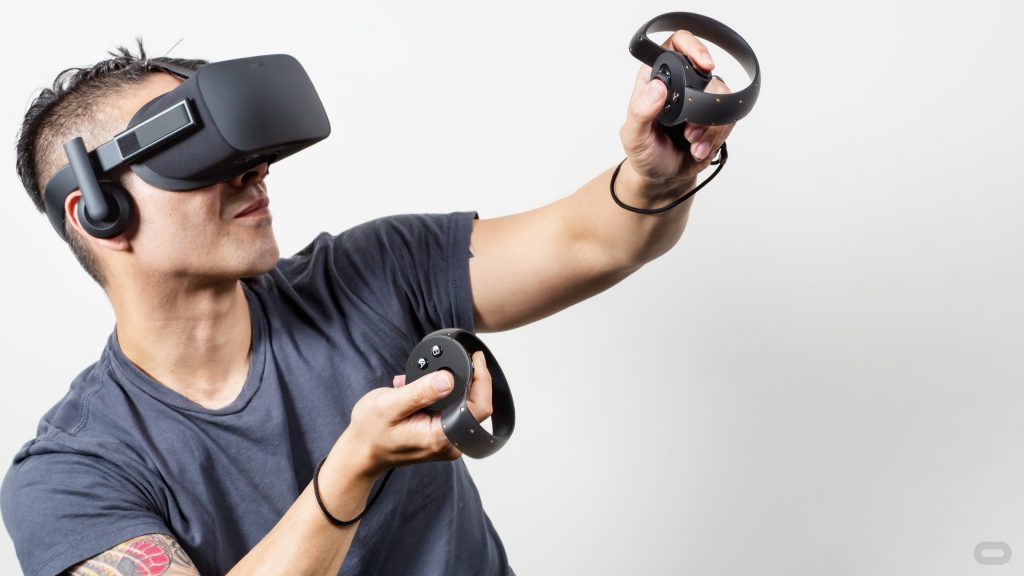 4. HTC Vive
The HTC Vive is one of the top VR headsets around and will unequivocally deliver the "grade A" VR Porn experience that you deserve. Among its other properties, it comes equipped with two vibrating motion controllers which will simulate the feeling of touch whenever you try to interact with stuff around you. On top of that an HD haptic feedback feature will compliment the immersion of your adventures in a unique way. This VR headset stands proud at a resolution of 2160 x 1200 and a 90Hz refresh rate, also giving you the freedom to move around in your room with a 110 degree field of view to even further explore the possibilities of VR porn. In all its glory the HTC Vive will require some extra sacrifices when it comes to your budget. The $800 price speaks volumes but rest assured, you will be very well compensated in your VR porn experience for days to come. A state of the art piece that will steal your heart the moment you try it out.
5. HOMiDO V2 Virtual Reality Headset
Finally if you are still passionate about getting a taste of the Virtual Reality Porn but want to do so at a reasonable price, without sacrificing much in the comfort and quality department, then this VR headset might be just the one for you. The headpiece is equipped with a foam band that sits comfortably and offers a 100 degree field of vision. Compatibility with Android as well as iOS devices all together at a price of $79.99 makes for an interesting and surprisingly good offer. Finally, props to the headset's designers for including custom made lenses that can be adjusted for both near sighted as well as far sighted people. Noone should ever have to give up on VR Porn just because of poor eye sight.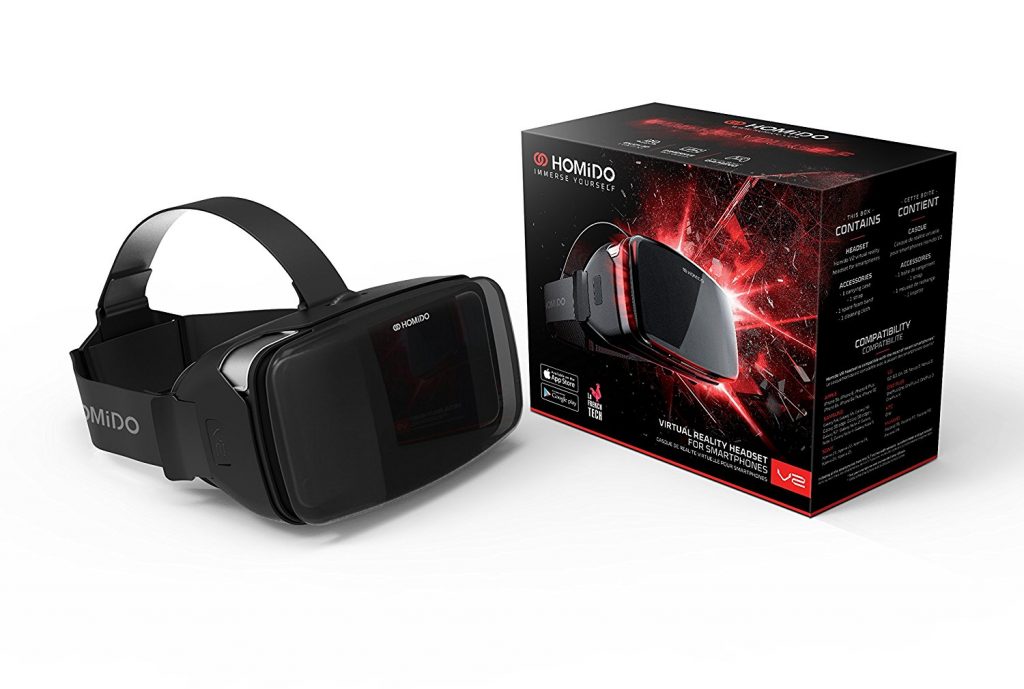 In Conclusion
If by now you are convinced that you would like to experience Virtual Reality Porn first hand then it should be obvious there are no excuses not to do so anyway. Pick whatever fits your need and always keep an eye out for new VR headsets that might surprise you and get you further.