The most beautiful Russian football fan happens to be a pornstar!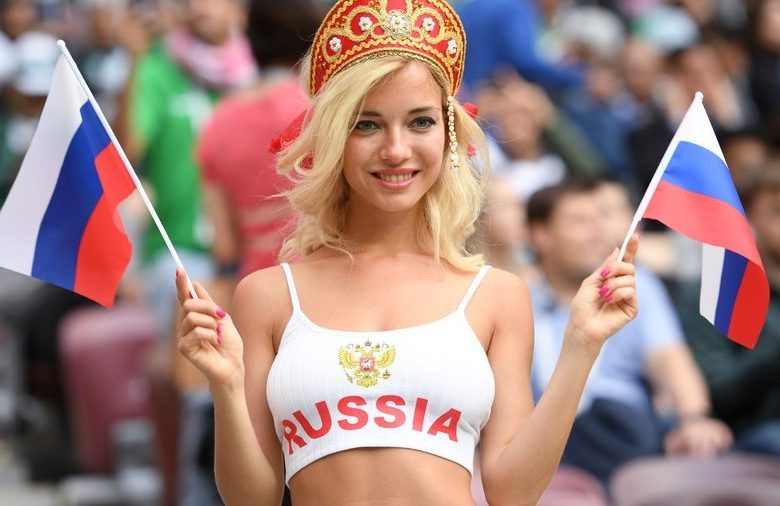 A …revelation for the beautiful blonde, who made an appearance on the Luzhniki stadium seats in Moscow, on the World Cup 2018 premiere match between Russia and Saudi Arabia, was made public a while ago by Russia Today.
The stunning blonde, who had her picture taken while waving two of her country's flags, wearing a traditional tiara and a sexy white top, matched with a pair of white tight pants, is not only the Russian National team's most beautiful fan, but also as "advertised" by the media worldwide, a… pornstar!
Social media users, dug deep online and unearthed a hidden …treasure: the blonde beauty was identified to be Natalya Nemchinova, who has starred in adult films, under numerous aliases such as: Natali Nemtchinova, Natalia Andreeva, Delialah G, Danica, Amanda, Asya and Annabell, to name a few among others.
The sensational Natalya, is a fairly new presence in the adult film industry, and made her debut in 2016. She has appeared in "swinger" films and sexy photoshoots as well.
Football however, appears to be her true passion, as she has been previously caught on camera back in 2016's Euro in France, while cheering on her beloved Russian National team.
This slideshow requires JavaScript.
In case you are bored seeing her with clothes, check Natalya's Nemchinova full nude profile here