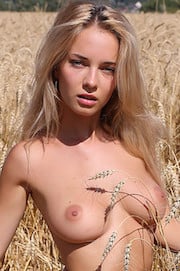 | | |
| --- | --- |
| Name: | Delilah GSex Videos |
| Current Age: | 34 |
| Height: | 168 cm |
| Origin: | Russian Federation |
| Alias: | Amanda (Showy Beauty), Annabell (FemJoy), Asya (Amour Angels), Danica (MPL Studios), Danica Jewels (Met-Art), Delilah G, MonroQ (StasyQ), Natali Andreeva, Natalia A (Hegre-Art), Natalya Nemchinova |
| Tags: | blonde, blue eyes, large boobs, shaved |
| Rate model: | |
| Views: | 3.2 M |
| More model info: | Thenude |
Delilah G biography:
Delilah G is a hot babe from Russia born in 1990 that started her career as a teen nude model. This nude girl loves to perform for the camera and show off her large boobs and perfect pink pussy. You may know her by one of her aliases which include Natalia, Danica, Asya, Annabell, and Amanda as she is so popular that she can be found in several different adult magazines online and offline. Delilah G was the Playboy Playmate in Russia in October of 2015 so you must know that she has what it takes.
Delilah G can perform any idea the photographer has in mind. You may not see her with other hot girls or naked women, but once you start looking at her hot teen body your imagination will take full control and you will have a hard cock in no time. Her photo shoots will take you to places you have always fantasized about as she removes her clothing to reveal her large boobs and of course that pretty pink pussy. There is no denying it, when it comes to nude models Delilah G is one of the hottest in the industry. She is a keeper for sure.
At nude-gals.com, you can check out Delilah G in all her glorious beauty throughout forty galleries that will give you hours of pleasure. You can imagine your hard cock inside or cum all over her sexy teen bod. Once you start viewing her nude pictures you will want more and more. You will love seeing Delilah in all kinds of themes and in many different poses that will get you hard and finish the job. Let your fantasies take control as Delilah G strips for you and only you as she truly enjoys. Be sure to give her a rating before you go.
Magazine Biographies of Delilah G's
I love yoga and meditation. I also enjoy to participate in running and keeping myself fit. I love also having fun and enjoy eating sweets. I have always been proud of my appearance and this is my first time modeling.
Some girls are made to go viral… Meet Natalia A, who many of you might recognize. Perhaps you've seen her leaked sex tapes. Or her wild lifestyle antics on some website. Or, more likely, you saw her in a skimpy patriotic Russian outfit during World Cup 2018, during which she became a viral media star, receiving millions and millions of clicks on her bodacious body. Because, while Natalia A is many things, at the bottom of it all she is just drop dead gorgeous. She has the kinds of looks and moves that can turn any man into a drooling, begging puppy. O, and did we mention she has a Swarovski butt plug that she likes to wear on various occasions? Face it. You don't stand a chance. Yes, Natalia A is the epitome of the "own your sexy" generation of young women tearing up the web with their amazing sensual freedom. Hegre even had to work with her to tone down her Moscow madness modelling style. But don't worry. Much of it remains, and the stuff he's shot with her is world class. Who's ready to dive into the viral perfection of Natalia A?
If you are looking for a crazy, sexy, but beautiful teen babe, meet Asya. Asya is a 20 year old teen babe filled with wild lust that makes her do the craziest things. But her wildness hides behind charming blue eyes and sexy blonde hair. Her boobs are perfect C sized wonders, which will definitely turn you on in no time.
In the world of cute blondes, I'm your best bet. Hello there, I'm MonroQ and I have a body that you simply have to see. I have a very cute face that switches from being cute to seductive in seconds. Well, I get a lot of help from my stunning round tits, everybody pay attention on it! Not to mention my sexy round butt and long legs. I was born in Russia in 1994 and moved to France when I was six years old. That's where I developed a taste for details, for beauty and eroticism. I met an agent that arranged an interview for a job that is now my dream job. I love life in general and see every day as an opportunity to do something great. That's why I love to travel, to meet new people, and to stay up late on wild parties that last until the sunrise.
Relative Models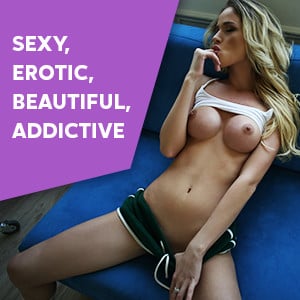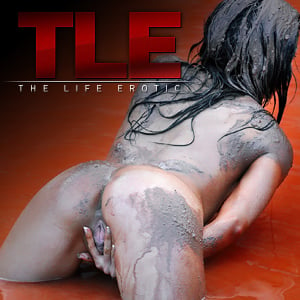 Archive Stats
Galleries:

26162

Photos:

463529

Models:

3180

Videos:

1206

Strip Poker:

100