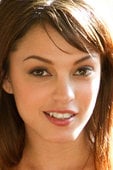 Ashley Doll biography:
Ashley Doll was born in May of 1991 in Reno, Nevada, USA. She started her nude modeling career in 2011 and certainly hit the industry fast and furious. She loves taking chances and will not take out time for any regret with any decision she makes. Her hot body shows just how active she can be as she is in tip top shape standing at five feet four inches tall and with a picture perfect shape of 32-24-34 you can see why she has done so well.
Ashley Doll is usually found in solo galleries and has been featured on other online adult magazine sites. Due to this, you may know her as Taylor Ashley, LilDolly XXX, DollieXXX, and Ashley Ronquillo. Ashley Doll is very cute and petite making her one of the most sought after nude girls on the net. However, she does like to get kinky with toys during masturbation. She knows exactly how to strip for the camera as your cock begins to swell and once she shows you that wet pussy of hers while she fingers herself you are sure to cum whether you are ready or not.
At nude-gals.com, your dick is going to explode as you browse through the four photo shoot galleries and then watch her undress on the wedding day in the video. If you do not shoot your wad viewing her photos as she slowly undresses and plays with her wet pussy, the video will have you finished in minutes as she caresses her breasts and masturbates. Getting turned on by a nude gal such as Ashley Doll is easy to do even when she is fully dressed, but once she starts showing off her hot tight body, which she loves to do, there is no stopping that throbbing cock.
Relative Models