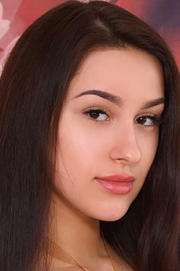 Magazine Biographies of Angelina Socho's
I would love become a erotic model. Im very proud of my body and I hope you will like it. I like to dance and tease. I love all the animals especially dogs, I have 2. I to like ride horses when I can. I love to swim and take sun on the beach. My favorite food is pizza.
Angelina comes from Kiev where she's born in 1997. She has a splendid muscular body that she takes good care of doing a lot of fitness... Angelina has a little something of a wilde animal but our camera succeeding in taming this little bird :) Angelina loves traveling more than anything else, except maybe techno parties that she attends all over the world, especially when they take place on the sea side! Her first show has been named 'exceptional' and it's really well deserved!
Relative Models