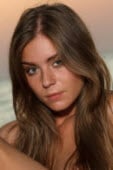 Lily C biography:
Lily C is an erotic nude model born in 1989 in the Ukraine. She has a beautiful body and knows just how to show off her features for the camera. She started her career in the adult industry in 2010 and soon had a huge fan base. Lily C expressed that modeling is her passion and all her fans know just how gorgeous she is when in front of the camera. However, she is not like other naked girls posing for the camera as she owns her own modeling agency and is a professional dancer.
She is one that loves posing for the camera as well as ensuring that other hot girls have the opportunity to pose for sexy photos. You may know her by one of her aliases as she has posed for different adult magazines including Playboy Plus. Her aliases include Violetta, Raisa, Natalia E, NastyO, Lilii, Lili, Guerlain, Dominika, Anat, Anastasia P, and Anastasia.
At nude-gals.com, you can view her glamor photo shoots and enjoy every one of her erotic pictures throughout the sixty-five galleries or even watch as she strips for you in three videos. Once you get a taste of Lily C and her stunning beauty you will soon be one of her fans and want to see every photo shoot and video she has ever made. This hot gal knows how to get you hot by the look in her eye as well as the way she shines in front of the camera. Slowly and seductively removing her clothing until you see that pink juicy pussy is what turns on her fans. Donít forget to give her a rating before you check out other hot girls on our website. Then Lily C will know just how much you love her hot bod and want to see more.
People that viewed this model also viewed: