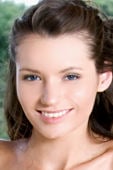 Leila A biography:
Leila A was born in 1991 in Russia and is one of the most popular nude models in the industry. She began her career in 2010 and truly enjoys modeling. Her sexy nude pics are a sure turn on even though she seems to be a bit shy about her experience but the camera really loves her. She stays fit without exercising so much but does love to dance and if you put on Eric Clapton, you will help put her in the mood. Leila A has the perfect hourglass figure standing at five feet six inches with perky boobs and trimmed pussy.
Her large pussy lips are very inviting so of course, you will want to check out all of her galleries. She may pose with other naked girls but her nude videos and erotic pictures are enough to get your cock stiff and ready to explode. A few of the other hot girls you can find with Leila in erotic pics include Olya O, Nedda A, Dakota A, Oretha Mars, Emily Bloom, Vittoria Amada, Zelda B, Trista A, Kei A, Liv A, Nikia A, Milania A, Quinn A, Luciana A, Penelope B, Mila I, Loreen A, and Walda.
At nude-gals.com, you will love this sultry brunette in many different naughty poses including ones with revealing fishnet lingerie which is one of her favorite attires. Her feminine beauty shines through and of course, she will move it just right so you can view those gorgeous lickable nipples and sweet juicy pussy. She is very sensual as you will see in every photo shoot. Just be prepared to blow your wad very quickly as the camera truly loves her and you can certainly tell. Címon and give her a rating after you spend some time with her all alone.
People that viewed this model also viewed: