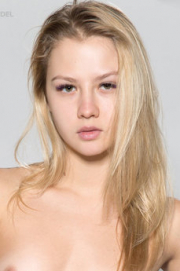 Magazine Biographies of Jati's
I love to learn new things. I am interested in philosophy, poetry and reading historical biographies. I hope to travel to Greece, Jerusalem and many ancient cities.
Jati comes from Kiev, Ukraine, she has just celebrated her 19th birthday and she loves to pose nude. She used to do a lot of gymnastics when she was at school and she even won some medals at local competitions. And when it comes to men – she can't resist a man with a beard!
Relative Models